Paige Spiranac vs. Kay Adams Put-Put Golf & Tequila Match
** Friday August 11th UPDATE
Ok, STB was one of the first sites to jump on this Kay Adams vs. Paige Spiranac story, and guess what, it is happening!
Paige appeared on "Up and Adams" today on FanDuel TV to announce a Put-Put & Tequila Shot match against Kay Adams. We are still waiting on the date of this epic smoke show matchup.
So a weird thing happened on Twitter the other day. Two of the most attractive women in sports, Paige Spiranac and Kay Adams may be golfing together due to a simple ice cream cone tweet.
Here is the Story:
Kay, looking unbelievable in a tight beige shirt, tweeted a video of the always-exciting Raspberry ice cream cone purchase. For some reason, one of the first commenters said "You and Paige Spiranac should play some golf together".
Kay quickly responded, "If she has the patience for me, why not".
Paige Spiranac accepted by stating, "Give me the time and place and I will be there".
One must understand the impact of such attractive social media titans appearing together like this…..it could mess with the time-space continuum if we are not careful.
More details to follow soon.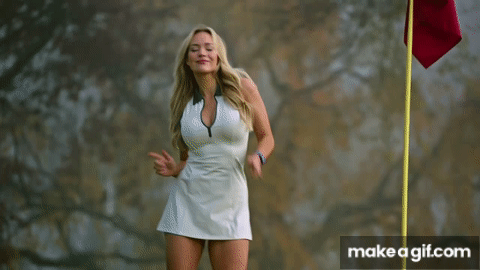 Latest posts by shedtheblock
(see all)